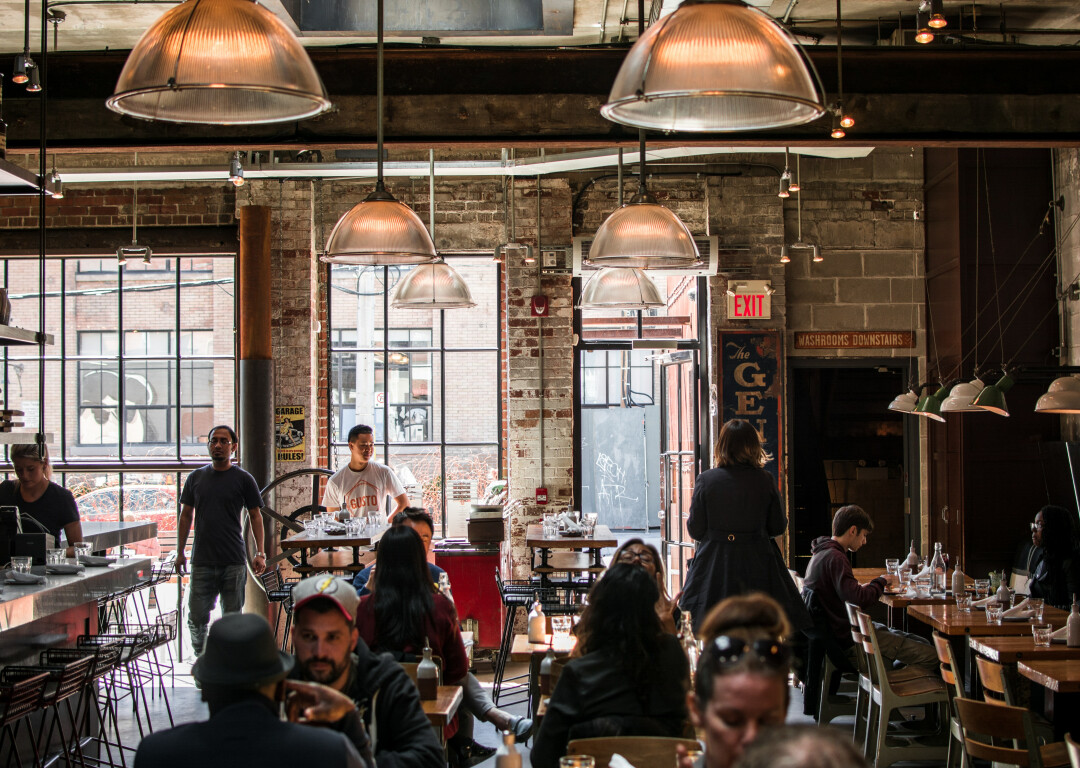 Prior to my current position as Campus Pastor, I carried the mantle of Discipleship Pastor for five years at Calvary Church. As I have been processing Scripture and engaging in discipleship these past few years, I am determined that there are three discipleship priorities essential for living out Jesus' call to make disciples: God's Word, relationships, and community.
God's Word
First, to be obedient to Jesus is to put Scripture into practice. Every year there are new books and discipleship programs that make a splash within the evangelical sub-culture. Many of these are helpful resources, but there is no tool that can replace God's Word for equipping us to follow Jesus. In Paul's pastoral letter to Timothy, we are reminded that Scripture is sufficient to equip one in the faith (2 Tim 3:10-17). He encourages young Timothy that "all Scripture" is "profitable for teaching, for reproof, for correction, and for training in righteousness, that the man of God may be complete, equipped for every good work" (2 Tim 3:16-17 ESV, emphasis mine). The goal is to be "complete" in Christ and prepared to live the Christian life. All of Scripture must take center stage as we seek to become more like Jesus. But if you are looking for a place to begin, I would recommend the Sermon on the Mount (Matt 5-7). This is Jesus' pronouncement of how the discipled life is to look. It provides a practical starting point for learning to follow Christ.
Relationships
A few years ago, I was sitting across the coffee table from a pastor friend of mine. He took his coffee-stained napkin, grabbed a pen from his bag, and sketched three stick figures. One he placed in the middle of the napkin, the second he drew on top, and the third he drew on the bottom. "This is you," he said pointing to the figure in the middle. His next question illustrated by the other two figures on the napkin continues to challenge me to this day. "Who are you discipling and who is discipling you?" We need close discipling relationships to hold us accountable as we seek to be obedient to Jesus.
I have thought about that challenge at the coffee shop regularly. Everyone who calls themselves a follower of Jesus must invest in the life of a less-seasoned Christian. And every follower of Jesus should have an established believer spurring them toward a more "complete" faith. Discipleship requires close relationships.
Community
In some circles, discipleship is reduced to a single form—the coffee shop conversation or the small group gathered in the living room. Certainly, discipleship happens in these settings, but it is not the complete picture of discipleship. In the New Testament, discipleship is an all-church project. Ephesians 4:11-13 says that Jesus designates certain roles in the church (apostles, prophets, evangelists, and pastor-teachers) "to equip the saints for the work of ministry." The purpose is that the church might conform to the image of Christ (Eph 4:12-13 ESV). We need the teachers, we need the evangelists, we need those who are gifted at speaking the right word at the right time (prophets) to move the church toward a more vibrant faith in Jesus Christ. Forming people into the image of Christ involves everyone's gifts in the church community. So yes, we need the coffee shop conversations and the living room Bible studies; but we also need the multigenerational and diverse gifting of the entire church community.
Photo by Nick Hillier on Unsplash

Tucker Anderson has served at Calvary Church since 2015. He is a graduate of Bethel Seminary and The Southern Baptist Theological Seminary. His passion is helping people develop a biblical worldview by understanding the relationship between the Old Testament and New Testament.