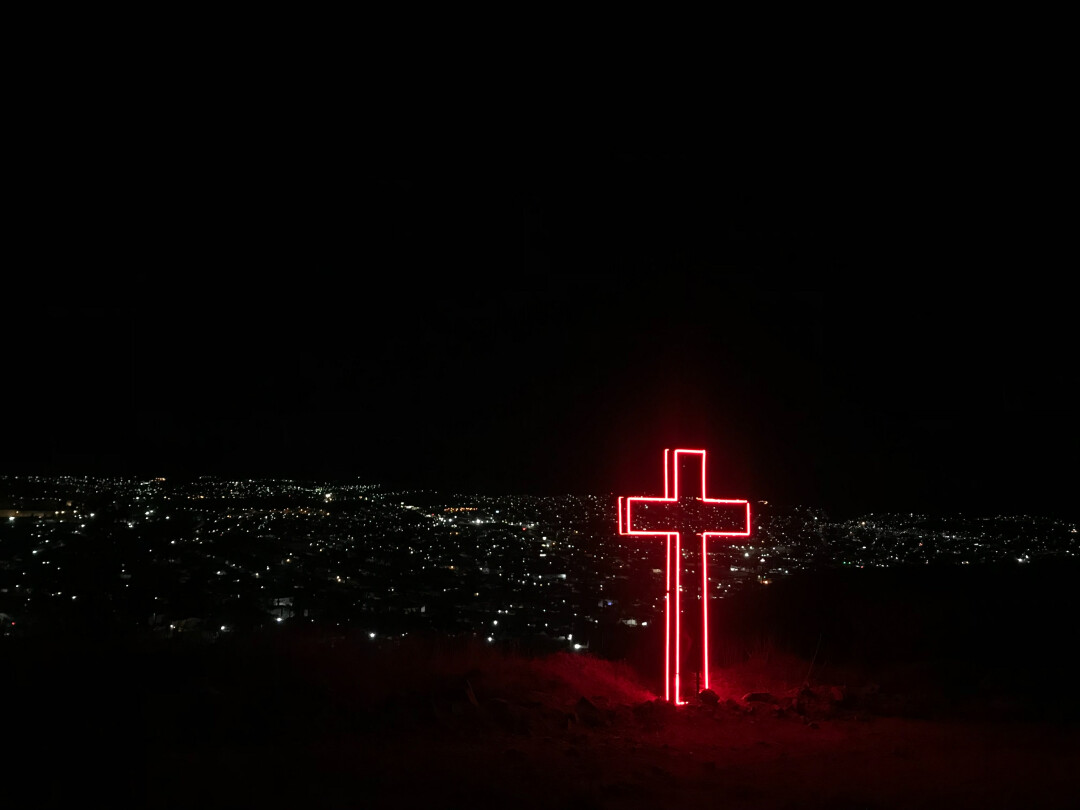 On September 4, 2022, I introduced the sermon series, "How to Battle Busyness." In the message, I argued that we are prone to compartmentalization—effectually segmenting God to a small corner of our lives. I am convinced that living a fragmented life impacts both our discipleship and witness.
Discipleship
When we compartmentalize and attempt to relegate God to the periphery, we idolatrously deny reality. As followers of Jesus, we believe that there is no aspect of our lives that falls outside of Jesus' jurisdiction (Matt. 28:18). But, when we disconnect faith from our Monday through Saturday, we deny Jesus' Lordship over all reality. In Colossians 3:17 Paul says, "And whatever you do in word or work, do all things in the name of the Lord Jesus by giving thanks to God the Father through him" (My Translation). What does it mean to do something "in the name of the Lord Jesus"? One way of thinking about this is to consider the motivation behind what we do. For example, if we work in the name of Prosperity, we won't acknowledge that Jesus is the one who both gives us the ability and means for our work. Or, if we raise our family in the name of Image, our families will not be marked by biblical priorities and values. Love and gratitude for Jesus should be the ultimate motivation behind who we are and what we do. Discipleship is the very opposite of a compartmentalized life.
Witness
But compartmentalizing our lives also makes our witness incredible to our unbelieving friends and neighbors. Public Theologian at Christianity Today, Russell Moore, provocatively states,
"We now see young evangelicals walking away from evangelicalism not because they do not believe what the church teaches, but because they believe the church itself does not believe what the church teaches."[1]
In other words, he is saying that unbelief is more the result of a lack of integrity than it is an issue of the intellect. When our faith in Jesus only has bearings on a few hours of our week, we communicate to our unbelieving neighbor that Jesus isn't that big of a deal. But, when we live as disciples, our lives are a beacon which casts a spotlight on the radical transformation that Jesus brings. I am reminded by Peter's instruction to the early Christian community where he says, "Keep your conduct among the Gentiles honorable, so that when they speak against you as evildoers, they may see your good deeds and glorify God on the day of visitation" (1 Peter 2:12 ESV). How you live matters for your witness.
Compartmentalizing is costly. It is the antithesis of discipleship, and it curtails our witness. So as followers of Jesus, let's strive to integrate our faith in Jesus into every aspect of life.
[1] Russell Moore, "Losing Our Religion," Russell Moore Blog, April 15, 2021, https://www.russellmoore.com/2021/04/15/losing-our-religion/.

About the Author
Tucker Anderson
Tucker Anderson has served at Calvary Church since 2015. He is a graduate of Bethel Seminary and The Southern Baptist Theological Seminary. His passion is helping people develop a biblical worldview by understanding the relationship between the Old Testament and New Testament.