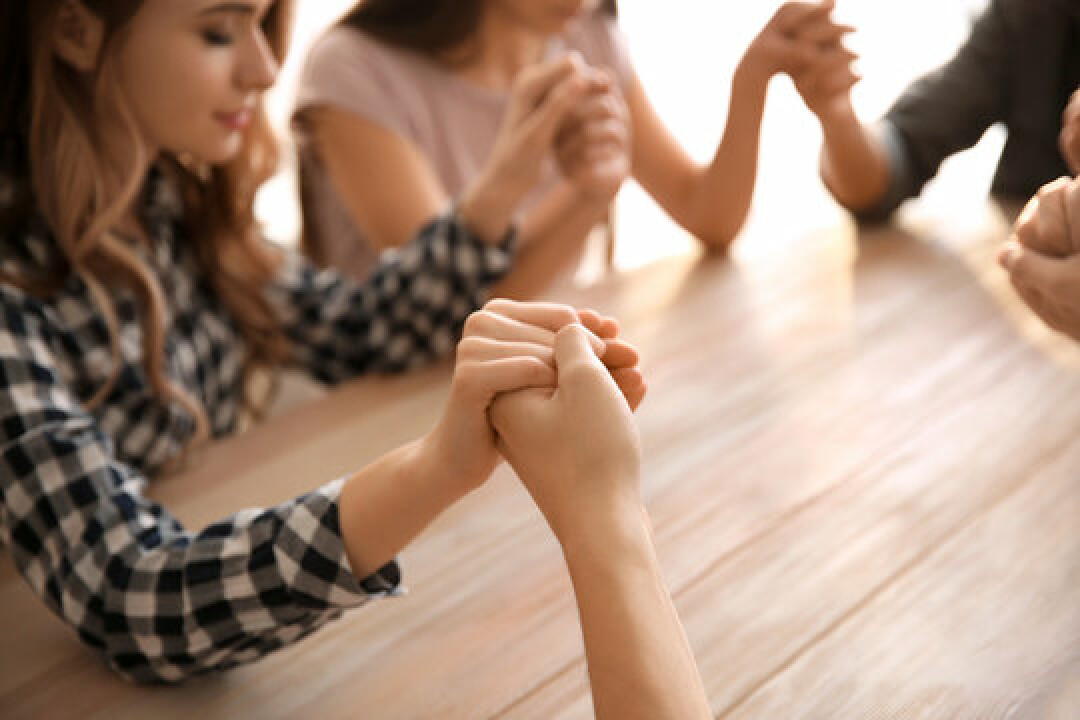 I was intrigued with the conversation Jesus had in John 14 where he said these words, "Very truly I tell you, whoever believes in me will do the works I have been doing, and they will do even greater things than these, because I am going to the Father" (v. 12).
The idea that the disciples would "do the works" of Jesus made sense. He had trained them up. They had watched him teach, interact, defend and pray. The disciples watched him interact with the sick and marginalized. They had seen him welcome children. Many times the disciples would pose questions and Jesus would give them spiritual insight.
Therefore, to commission them to go and do likewise, to "do the works I have been doing," is not surprising. It would be a stretch for them. They were not sinless like Jesus. They did not have the authority Jesus had, but they were disciples. They were followers and learners with the aim of becoming like their master. They would have anticipated being tasked with carrying on the work.
The surprising part would have been that Jesus said, "(believers) will do even greater things than these." What did Jesus mean by those words? How could anyone do greater things than Jesus? Does it mean a Christian will do more sensational acts? Are we to expect greater power to do the fantastic? Are we missing something? I think not.
D.A. Carson writes,

"It's difficult to imagine miracles more sensational than those of Jesus; 'greater' surely doesn't mean that. Might 'greater' mean 'more numerous' or 'more widely dispersed'? In that sense, Christians have indeed done 'greater' things than Jesus did."
Throughout history faithful Christ followers have preached the gospel all around the world. Today, millions of men, women, boys and girls are following Jesus. More choose to follow Jesus every day. In fact, the number of people who choose Jesus each day is far greater than those converted during Jesus' earthly ministry. The "greater works" certainly indicates the spreading of the gospel and the transformed lives through faith in Jesus. This makes the best sense with the conversation Jesus had in John 14.
John 14:1-6,
"Do not let your hearts be troubled. You believe in God; believe also in me. My Father's house has many rooms; if that were not so, would I have told you that I am going there to prepare a place for you? And if I go and prepare a place for you, I will come back and take you to be with me that you also may be where I am. You know the way to the place where I am going."
Thomas said to him, "Lord, we don't know where you are going, so how can we know the way?"
Jesus answered, "I am the way and the truth and the life. No one comes to the Father except through me."
"Greater works" could also refer to how Christians live out their faith. The church has accomplished greater works by dispensing needed supplies in impoverished areas, championing justice, providing education to the least of these, speaking up for the weak and supplying food to still more millions. The "greater" works may therefore be the lives transformed by Jesus through the witness of Christians, and beneficent kindness that flows over from transformed lives.
When I studied his passage and chose this as the bedrock of our church vision statement, I realized there is more to it. Here it is again,
"Very truly I tell you, whoever believes in me will do the works I have been doing, and they will do even greater things than these, because I am going to the Father" (John 14:12).
It begins with a call to believe in Christ alone. Jesus addressed this promise to those who believe in him. Then the promise is followed by grounding it in the activity of Jesus, "because I am going to the Father." The promise is addressed to followers of Jesus who are relying on God. It is a promise that we will be involved in gospel proclamation and humanitarian care and advocacy. It grounds our ability and effectiveness to do "greater works" in Jesus' death, resurrection and ascension to heaven. Because Jesus made that journey, we who believe will do that works of Christ, and even greater works.
Again, D.A Carson,

"Jesus's departure through death and resurrection to exaltation is the precondition of his disciples' mission. Because he 'goes to the Father,' the church embarks on her mission. Moreover, Jesus's exaltation is the precondition of the descent of the promised Holy Spirit (John 7:39; 16:7), who will work with the disciples in their witness (John 15:26; cf. 16:7–11). For these reasons, the followers of Jesus will perform 'greater' works."
The promise of "greater works" doesn't mean that Jesus' disciples are greater than he is. It does mean that God will work through us to do greater things and that we are privileged to participate in the full effects of Jesus' completed work on the cross and Christ victory over sin and death.
Let us, therefore, seek God and grow in our faith through worship, prayer and reading the Bible regularly. Let us pursue greater things by his strength. Live missionally. Get to know your neighbors, classmates and coworkers. Pray for them and love them, find ways to connect with them. Look for ways to serve them. Invite them into your space, invite them to church or to your missional group, invite them to faith in Jesus.
One more thing. Jesus began this short statement in an interesting way. He really wanted to get the disciples' attention. Perhaps it was so that we would also slow down and take a long look at this amazing promise and its call to action. He said, "Very truly …" In the original text it says something to the effect of "Truly, truly!" It is a flag. It is a call to listen up! Hear me now, this really matters!
Each one of you who believe, this is for you!
Quotes from: D.A. Carson article at https://www.thegospelcoalition.org/article/how-do-great-things-jesus/