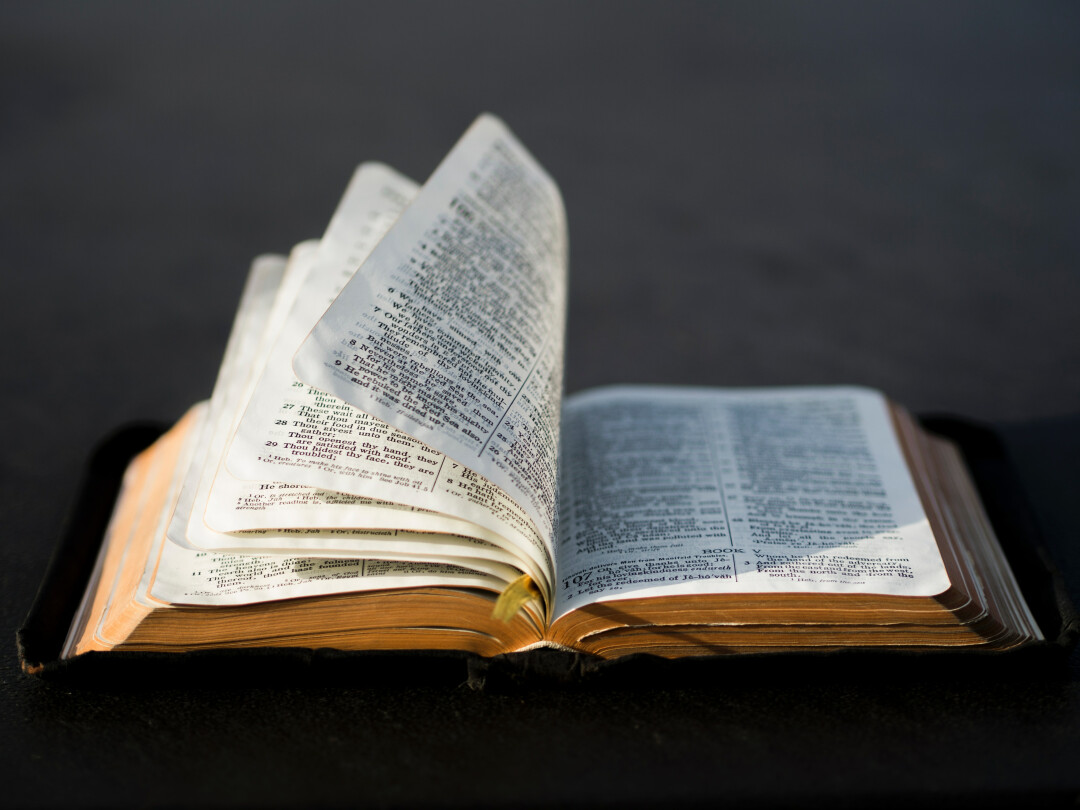 Ever since the temptation in Genesis 3 human beings have been questioning God's authority. Our fallen nature craves control; we would rather exchange God's revelation for our own feelings and twisted wisdom (Goldsworthy 2006, 60-62). To state it simply, the fall has made us radically me-centered. Although Christians should be Jesus-centered and Bible-centered, I am concerned that the serpent's words are all too enticing even for those within the church. As followers of Jesus, we must boldly resist this ancient tendency toward self and insist on God's Word as authoritative over our lives. I want us to consider four ways to recapture what it means to be Bible-centered in a me-centered world.
1) Christ Centered Reading
To be Bible-centered means we see Christ as the focal point of Scripture (Luke 24:13-34). Jesus is the goal of the entire Bible (Goldsworthy 2006, 62). But when the Bible primarily becomes about my needs—even if well-intentioned—rather than about the person of Jesus we lose our grounding (John 5:39-40). Certainly, the Bible contains principles for living, but we can only properly apply Scripture to our lives if we first understand our role in the larger story about God and his redemptive mission.
When we understand that the Bible is ultimately a "story" that culminates in the person of Jesus Christ, only then can we respond rightly (Lawrence 2010, 26).
2) Right Interpretation
To be Bible-centered means we seek to rightly interpret the Bible (2 Tim 2:15). Contrary to the tendency of many, we cannot interpret Scripture in any direction we choose (what I would call a me-centered interpretation). Me-centered interpretation leads to bad theology, which has a direct impact on the way we live. Not every Christian is called to biblical scholarship, but every Christian is called to be a student of the Bible. This means that every follower of Jesus can and should learn good interpretation principles (e.g., considering the original author and audience before we seek to make application to our lives).
3) The Supreme Authority of the Bible
To be Bible-centered means that we understand Scripture to be the supreme authority in our lives (2 Tim 3:16; Heb 4:12-13). Because Scripture is the Word of God, it is "without error in the original manuscripts, written under the inspiration of the Holy Spirit, and…has supreme authority in all matters of faith and conduct." In a me-centered world, a world where the highest authority is what I feel to be true, Christians have a radical countercultural perspective (Goldsworthy 2006, 61). We believe God has spoken and continues to speak through his authoritative Word (Mohler 2008, 57).
And it is God's Word that gives us an anchor for life, not our fickle feelings or transient thoughts.
4) Bible Centered Prayer
Finally, to be Bible-centered means that Scripture informs our prayer life (Acts 4:24-30, this prayer of the believers is a great example of how Scripture gives us the language to respond to God). The Bible gives us the prescription for how to pray and what to pray. For example, the psalms give us an incredible depth and breadth of prayer vocabulary. When we don't know what to pray or we are prone to ramble, we should turn to God's revelation for prayer language.
This is not an exhaustive list, but I hope these four strategies are a helpful starting point for recovering what it means to be Bible-centered in a me-centered world.
"The grass withers, the flower fades, but the word of our God will stand forever" (Is 40:8 ESV).
Works Cited
Goldsworthy, Graeme. Gospel-Centered Hermeneutics: Foundations and Principles of Evangelical Biblical Interpretation. Downers Grove, IL: IVP Academic, 2006.
Lawrence, Michael. Biblical Theology in the Life of the Church: A Guide for Ministry. Wheaton, IL: Crossway, 2010.
Mohler, R. Albert, JR. He Is Not Silent: Preaching in a Postmodern World. Chicago: Moody, 2008.

About the Author
Tucker Anderson
Tucker Anderson has served at Calvary Church since 2015. He is a graduate of Bethel Seminary and The Southern Baptist Theological Seminary. His passion is helping people develop a biblical worldview by understanding the relationship between the Old Testament and New Testament.