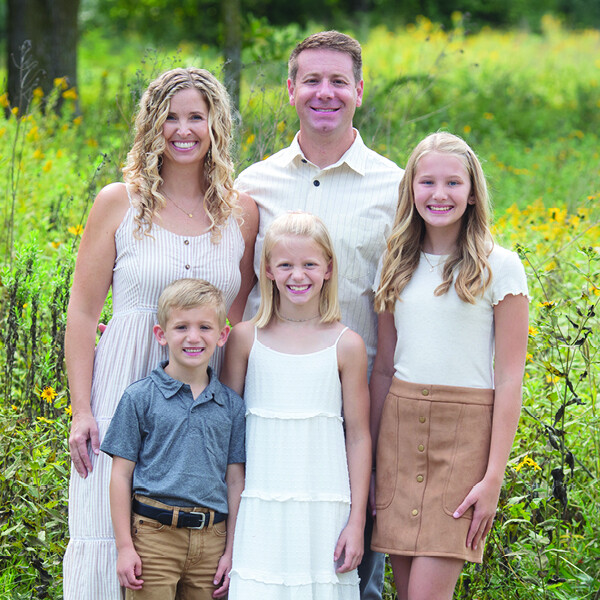 Jon and Jenny Ochs were looking for ways to be salt and light in the local public schools. Their daughter Kaylin is in seventh grade at Chippewa Middle school and they felt the Lord leading them to be a light in this natural mission field. Meeting in the fellowship hall at Hope Christian Church across the street from the school in Shoreview, they created "The Well," an after-school program meeting every other Friday from 2:30-3:30 pm. Based off the story of the woman at the well in John 4, "The Well" reminds students that Jesus is the Living Water and those who are thirsty can be satisfied in Him. The volunteers work to unify believers, reach the lost, and equip students to bless those in their circle of influence by inviting friends.
The goal of "The Well" is to ignite believers, encourage them to be on mission in their school, reach out to cast their nets, see more kids come to Christ, teach kids how to study the Bible, and equip kids with God's truth.
The kick-off last October reached around 150 kids. God has opened doors with 80 students attending most weeks, 20-30% of which are not regular church attenders. Jenny explains, "We give them really great treats, do a game, and then give them a nugget of spiritual truth." Some of the topics have included: You are Not Alone, You Have a Purpose, You are Loved, and You Matter. The Gospel message is presented two to three times throughout the school year and students are given an opportunity to respond. Volunteers from four different churches intentionally build relationships with the kids and encourage them. The purpose and mission is to encourage students to ask questions, make Godly decisions, have fellowship with other Christian students, and resist peer pressure. For the spring term, teachers and staff members from local schools have been sharing their faith stories and testimonies. The last meetings of the school year will be May 20th and June 3rd.
The relevance of scripture is also emphasized by offering a Student New Testament from the Gideons to any student without a Bible. By investing in the lives of students, "The Well" starts conversations and helps students see Christ. It is more than Christian fellowship and allows the students to share their faith with friends in ways they may not have during the school day. God placed these volunteers and students where they are for a purpose as stated in Acts 17:25-27. Jon shares, "We are trying to take a leap of faith and seeking to be obedient to what God has placed on our hearts. It is amazing to trust God and see Him producing fruit and creating amazing results. I encourage every believer to ask God where He is calling you to act so that we can all be the Salt and Light in our neighborhoods."
The Ochs also serve the church and their children's schools in other ways. Jon and Jenny have two other children, Lily and Brennan, who are in fourth and first grades respectively at Island Lake Elementary School. Jenny hosts Moms in Prayer meetings weekly with other moms in the community where they spend time praying for their children's schools as well as look for ways to bless those schools by periodically bringing treats like donuts or lunches for the faculty and staff. Above and beyond inviting neighborhood children to Summer Jam last year, Jon and Jenny hosted kids at their house and ran an abridged program, when students were split into smaller groups due to the pandemic. Jon and Jenny attend the White Bear campus where Jon is an Elder and Church Chair. Jenny is also a volunteer for Fusion, Calvary's middle school youth program and Jon is a volunteer with KidJam, Calvary's elementary school program. Resources are available for anyone wishing to start similar groups in their community.