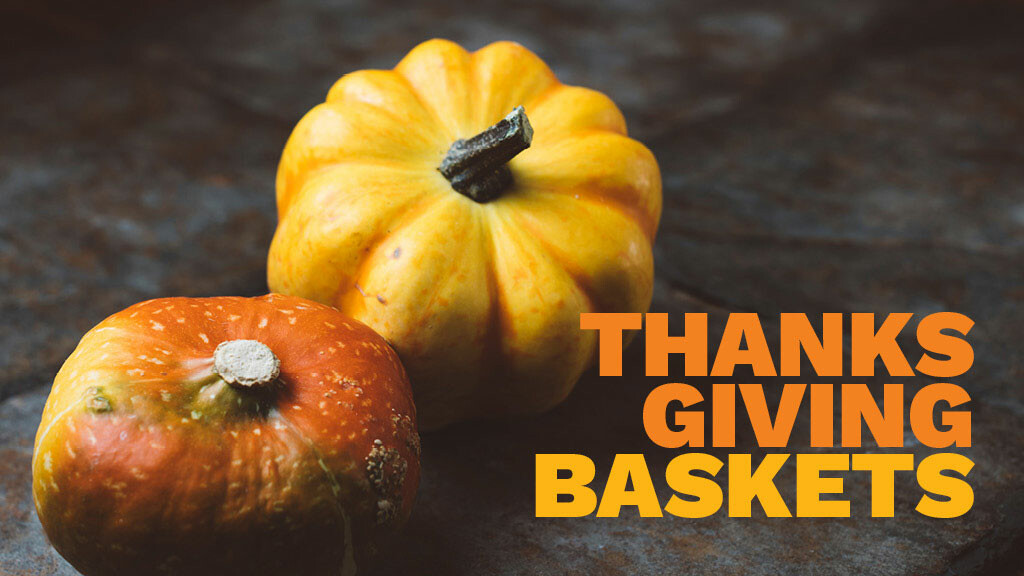 Monday, November 22, 2021
,
1:00 PM - 5:30 PM
Lobby
Address: Roseville Campus, 2120 Lexington Ave N, Roseville, MN US 55113
Contact: Vonn DornbushVonn Dornbush
Buy groceries to fill a Thanksgiving food basket for a family in need, and bring your food to Calvary Church's Roseville Campus for immediate distribution to people in our congregation and at area inner-city churches. Drivers will distribute the baskets the same evening. This is our Step Up activity for the month of November.
Shopping Suggestions
Bring the grocery items listed at right in a heavy corrugate box with handles (available at Cub Foods). Try to avoid substitutions. If unavoidable, substitute an item that is easy to prepare. For instance, buy a frozen pie rather than ingredients for a pie. Purchase stuffing that can be prepared on the stove. Gravy can be in cans, jars, or a dry mix.
Grocery List
Quantities listed are for feeding a family of five.
• Turkey (12-15 pounds)
• Stuffing (Stovetop or Jiffy brands. Cornbread is preferred but hard to find.)
• Sweet potatoes (4 fresh or 2 cans)
• 1 can cranberry sauce
• 2 cans green beans
• 2 cans of corn
• 1 box instant mashed potatoes or 5 fresh baking potatoes
• 1 gravy mix or 1 jar of gravy
• 1 box cornbread mix
• 1 frozen apple or pumpkin pie
• 1 container Cool Whip frozen topping
• 1 dozen eggs
• 1/2 gallon milk in a plastic container, not waxed cardboard
• Pre-sweetened Kool-Aid, Crystal Light, or other frozen juice
• 1 pound butter or margarine
• Heavy corrugate box
If you will be contributing a basket, contact Curt Fiesel.
If you know someone who would benefit from a basket, contact Vonn Dornbush (651.558.2603).