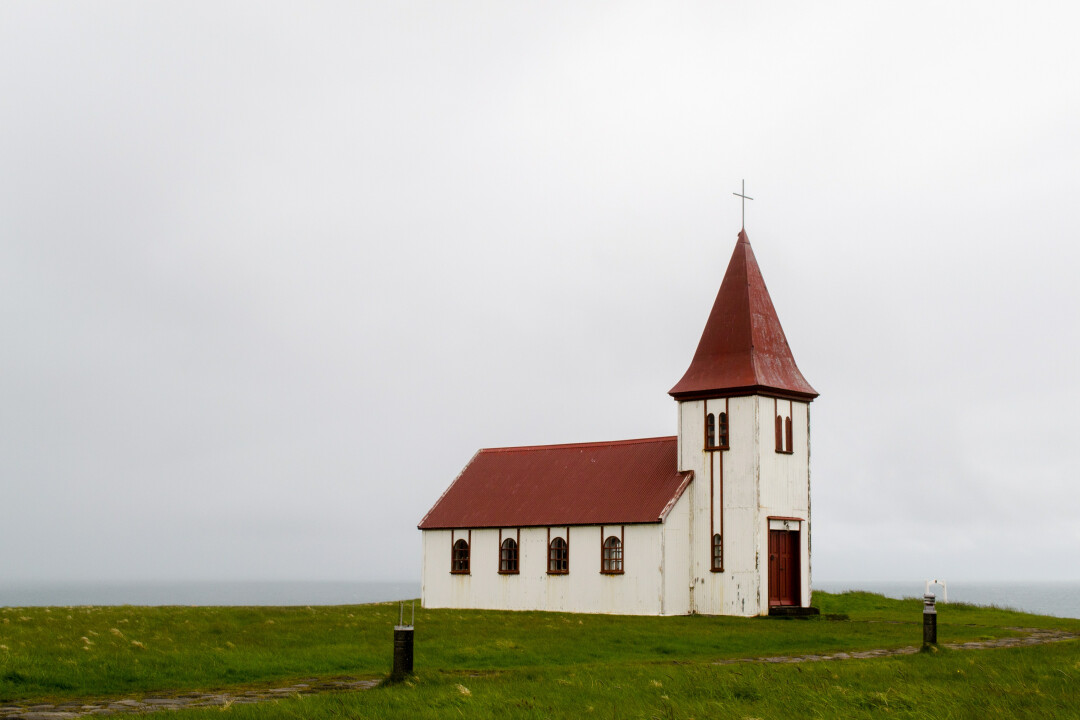 Membership is found throughout the New Testament even if the specifics of a process are not prescribed. Although a procedure is not outlined in the New Testament, a compelling case can be made for formal membership. In what follows, I highlight at least four reasons why you should consider being a member of Calvary Church.
Membership is a Meaning-Creating Process
First, the membership process is vital for a healthy church because the process enriches the meaning of belonging to the body of Christ. A fitting comparison can be made to a commencement ceremony. You don't need to physically walk across a stage to "graduate," but the pomp and circumstance associated with completing a degree program augments the finality of formal education and the beginning of something new. Consider the ritual of a wedding ceremony. Traditional acts like the exchanging of rings or the lighting of a unity candle do not unite a man and woman in a one-flesh relationship; rather, they symbolize the greater reality of the covenant. Rituals and processes help establish a sense of meaning (for a similar argument see, Smith, Desiring the Kingdom, 25). The membership process adds weight to what it means to be part of the Calvary Church community.
Membership Reflects What You Value
Young and old alike participate as members of groups and communities in which they find value (e.g., sports leagues, after school clubs, community organizations). We belong to groups we prioritize. Membership is a way of demonstrating that you treasure the local church. In a compelling article on membership, Kevin DeYoung (one of my favorite thinkers on theology and pastoring) contends that "Many bowling leagues require more of their members than our churches" (DeYoung, "6 Reasons Why Membership Matters"). The reason for this he says is the "consumer culture" that has invaded our communities (DeYoung, "6 Reasons Why Membership Matters"). A consumer understanding of "church" betrayed by the common statement, "I get something out of the service," is far from a biblical vision of community. The New Testament calls us to a more persuasive and sacrificial vision (1 Tim 3:14-16; Acts 2:42-47; Romans 12:4-5). A membership process is a reminder of what it means to play a significant role in Christ's body—that you belong to a spiritual family with duties and expectations (DeYoung, "6 Reasons Why Membership Matters").
Membership Holds You Accountable to Overseers
Membership not only holds a person accountable to various responsibilities, but the process also makes the pastor accountable to the health of the sheep. In Hebrews 13:17 the author says that church "leaders" "keep watch" as those who will "give account" (NIV) (see DeYoung, "6 Reasons Why Membership Matters). The membership process formalizes this kind of pastor-flock vision and the spiritual "oversight" (Titus 1:7; Acts 20:8) that pastors provide (Schreiner, Hebrews, 424). To make it personal, our membership process holds me accountable to carry out the functions of the pastorate for those who have committed themselves to this church community.
Membership is Required for Structure and Order
Finally, the membership process is required for structure and order. Calvary's constitution gives certain responsibilities and functions to members. One privilege often cited is voting rights. But there is much more to membership than casting a ballot. Calvary's constitution says, "All members of the Church are expected to regularly attend its meetings, to work for its growth, to fittingly represent Jesus Christ and the Church in the community, and to contribute to the work of the Church regularly and according to their ability" (Art. V, Sec. 1, Par. C). As a pastor, I can hold a member accountable to these responsibilities he or she agreed to model.
Become a Member!
If you have been attending Calvary Church but have not taken the step to become a member, I would challenge you to go through the membership process. By doing so, you formalize your commitment to the local church, and take intentional steps to review your roles and responsibilities as a member of the body of Christ. To take the first step, visit the membership page on Calvary's website.
Resources Cited
DeYoung, Kevin. "6 Reasons Why Membership Matters." May 14, 2015. Accessed January 5, 2022. https://www.thegospelcoalition.org/blogs/kevin-deyoung/6-reasons-why-membership-matters/
Schreiner, Thomas R. Hebrews. Evangelical Biblical Theology Commentary. Bellingham, WA: Lexham Press, 2020.
Smith, James K. A. Desiring the Kingdom: Worship, Worldview and Cultural Formation. Volume 1. Grand Rapids: Baker Academic, 2009. Kindle.
Photo by Soff Garavano Puw on Unsplash

Tucker Anderson has served at Calvary Church since 2015. He is a graduate of Bethel Seminary and The Southern Baptist Theological Seminary. His passion is helping people develop a biblical worldview by understanding the relationship between the Old Testament and New Testament.