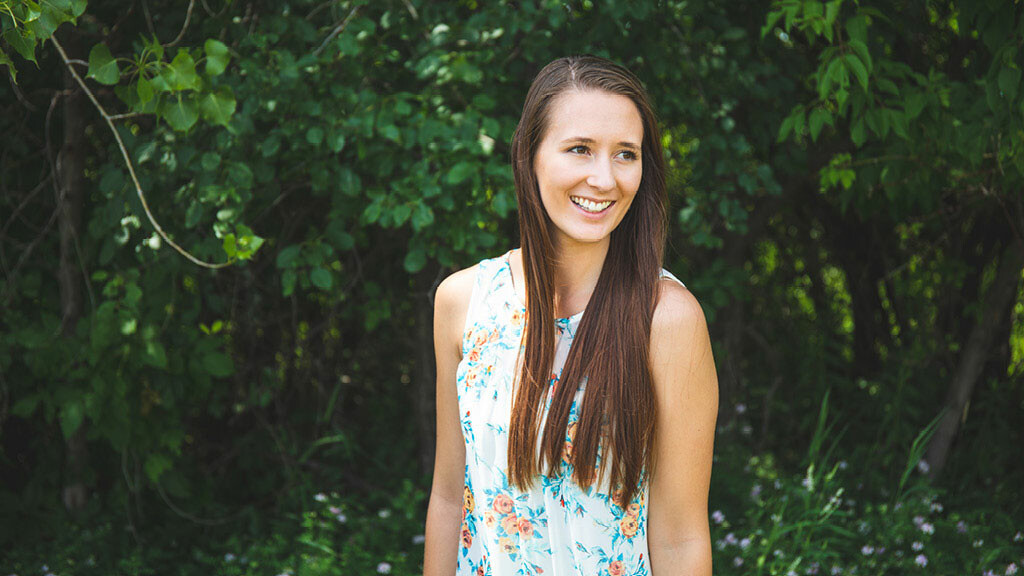 Serving others isn't always easy. It's challenging to roll up our sleeves, bend down, and wash the feet of our neighbors. Yet it's what we are called to do.
Jesus reminds his followers that even he "did not come to be served, but to serve, and to give his life as a ransom for many." (Mark 10:45) There's beauty in service, and diving in allows us to experience Christ's love as we demonstrate it.
As a child, Shawna Larsen saw serving modeled in her home. She grew up in Stillwater, Minnesota with her Mom, Dad, and younger sister. Her dad was the Regional Director of Social Services for the Salvation Army, an international organization dedicated to loving all people in the name of Jesus. His career choice made a significant impact on Shawna, and early on she realized the power of serving others. When she was young, her parents helped launch Crosswinds Community Church in Stillwater, which then became their church home. Shawna described this community of believers as a "place for really broken people to find family." She developed many close friendships at the church, and they helped give her a firm Christian foundation during her childhood and teen years.
During her senior year of high school, Shawna went on a mission trip to Canada. While there, her group visited Teen Challenge, an organization focused on Christ-centered recuperation from substance abuse. As she sat and listened to the stories of people in the program, Shawna was amazed by those proclaiming miraculous transformation through Christ. At the same time, she was troubled by her own story. From her view, so many faith stories seemed to be centered around dramatic conversions and amazing tales of God's grace. Her story, by contrast, seemed boring and uneventful.
Frustrated, she prayed and asked God for understanding. That evening, a member of the Teen Challenge program spoke about the idea of testimonies. Some people, he explained, feel like the "good" stories are those of incredible rescue and forgiveness. But he said his "favorite testimonies are about those who stay faithful to Jesus their whole life." Hearing that a life of faithful service is an equally powerful testimony resonated deeply with her.
Post high school, Shawna decided to attend the University of Northwestern-St. Paul, where she majored in non-profit leadership and Spanish. During the fall of her freshman year, Shawna began attending Calvary Church with her roommates. Senior Pastor Shawn Winters had recently begun serving at Calvary, and Shawna appreciated the energy that surrounded his arrival (and possibly the new pastor's first name as well…;o). At Calvary, she felt the palpable presence of the Holy Spirit that was ingrained in all aspects of the community. Much like her childhood church, this was a place where believers could stand together and lean on God.
In college, Shawna was convicted by the call to serve God with her life, but was unsure what that looked like in practice. God was faithful in this area as well, and Shawna began to feel an increasing love and passion for ministry, especially surrounding marriage and families. Watching close friends and church members deal with relationship issues, Shawna found that she had a passion for helping those who struggle in that area of life. As she talked with friends and prayed, she found a specific stirring in her heart towards those dealing with marital struggles.
Intrigued, Shawna began to research what it would look like to become a marriage counselor. It soon became apparent that this is the career and service area she's being called to. Upon graduating from Northwestern, she has taken steps to achieve that goal. Even though the education required to become a therapist will take several years to complete, she is excited about the opportunity and hopes to begin attending Marriage and Family Therapy classes soon.
While studying abroad in Spain during college, Shawna met a fellow Northwestern student, Alex Larsen. They started dating soon after and were married in October 2017. Alex hopes to become a pastor, and is planning on attending Dallas Theological Seminary in the near future. Through their marriage, Alex and Shawna have found beauty in striving towards being like Christ together. They've done this by getting plugged in at Calvary, particularly in the Summit (Grades 10-12) ministry. Shawna has faithfully served as an age-group leader for high school students since September 2015. Two years later, Alex joined her, and they enjoy providing a voice of encouragement for all students who cross their paths. While she loves laughing and hanging out with students, Shawna's favorite part of being a Summit leader is seeing the growth of the students. Even though many are initially shy and hesitant to share, she loves watching how "they grow so much as they develop into strong and influential leaders."
God has used Others at Calvary Church to bless her, and Shawna is so grateful that she gets to call this her church home. On days where she is drained and feels like she has nothing to give, she gets recharged by being able to engage with others in this loving body of believers as they seek to follow the prompting of the Holy Spirit. When you engage with the body of Christ, acts of service allow you to become a vessel for God's love. And when you sacrificially share yourself with others, the beauty of God's kingdom shines brighter.